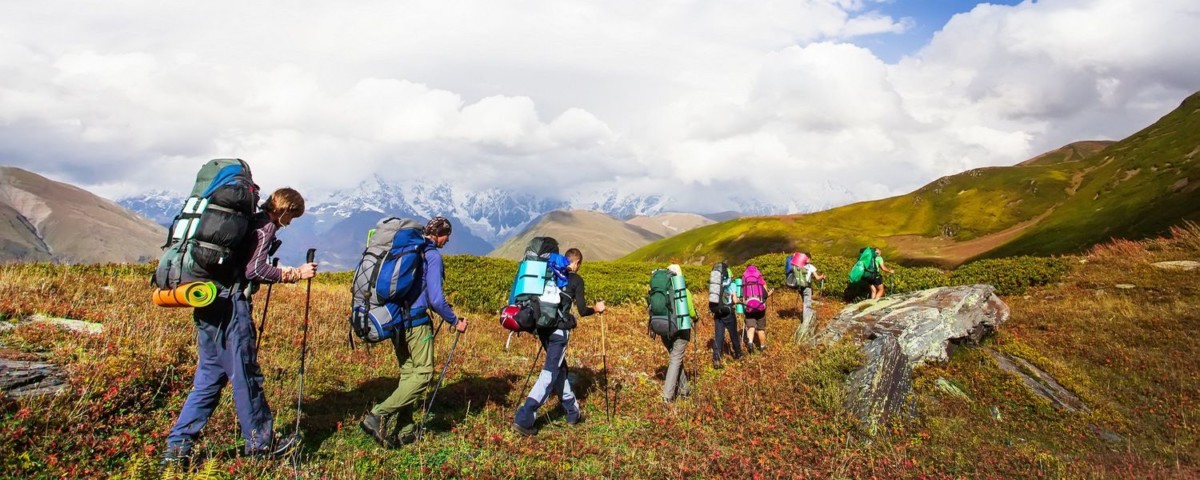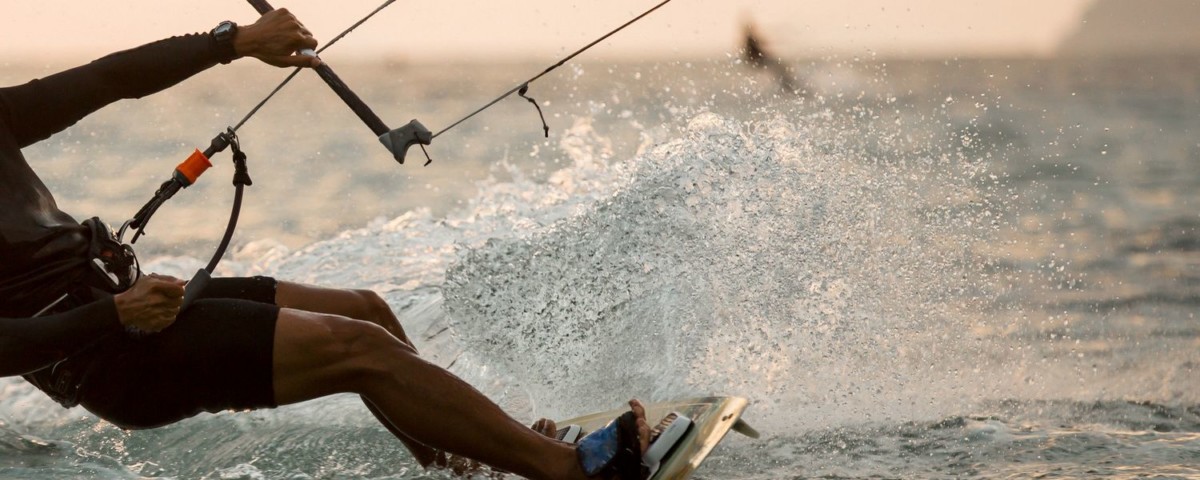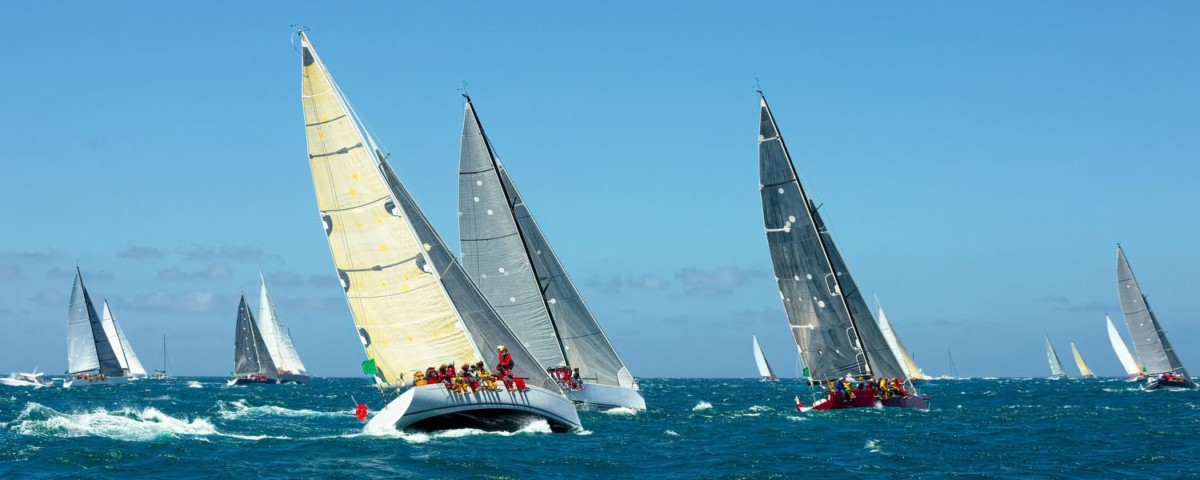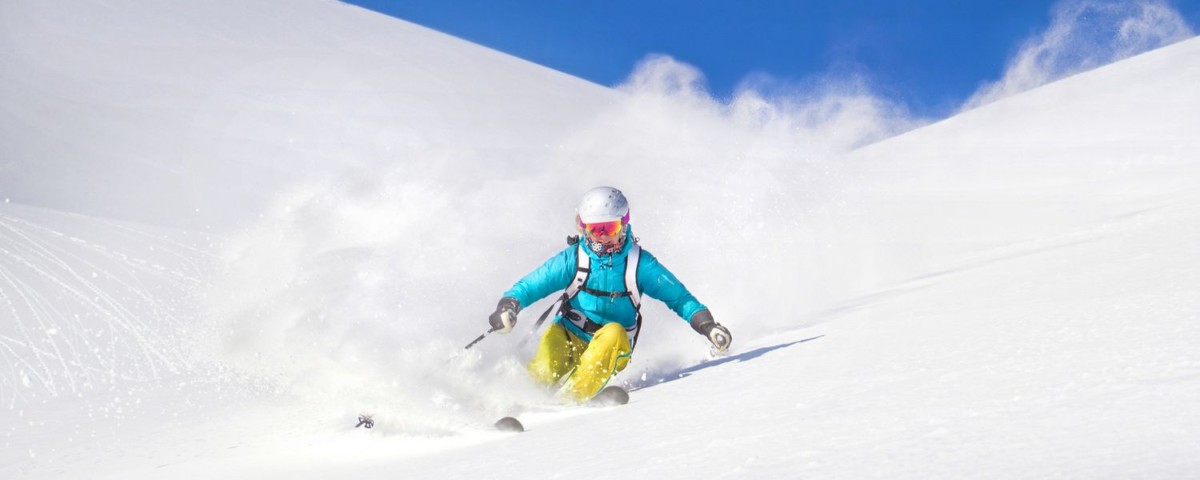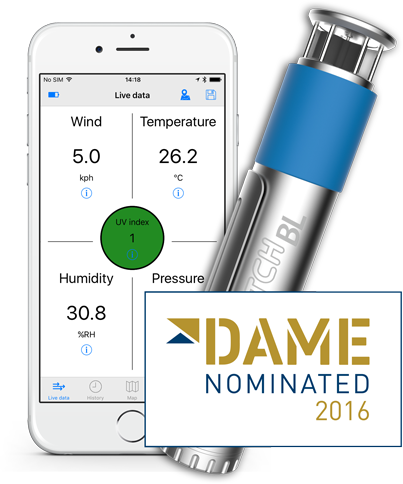 Weather station for Android and iOS with BLE® connectivity measuring wind speed, temperature, humidity, pressure and UV index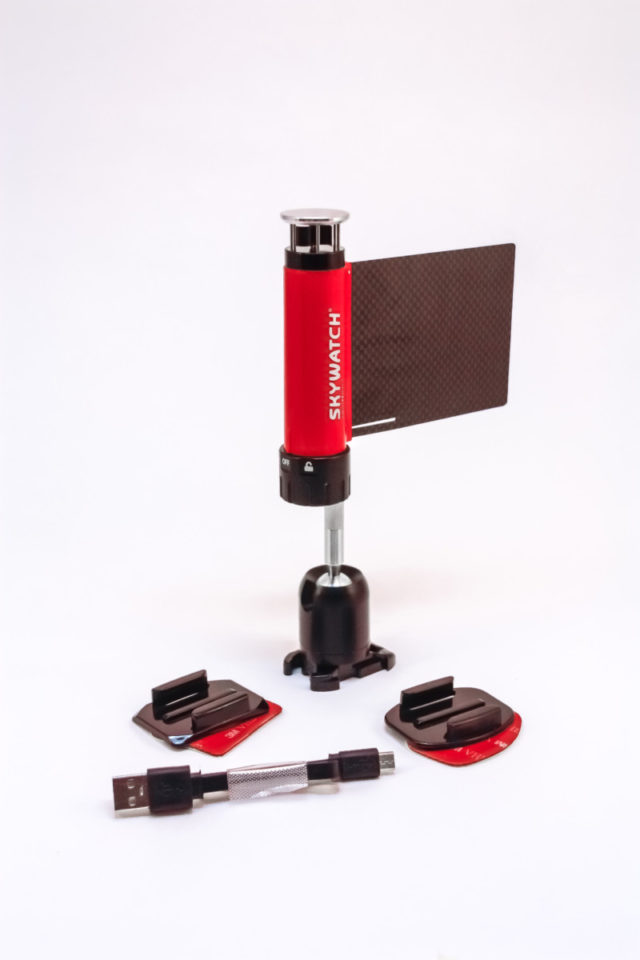 Weather station for Android and iOS with BLE® connectivity measuring wind direction, wind speed, temperature, humidity and pressure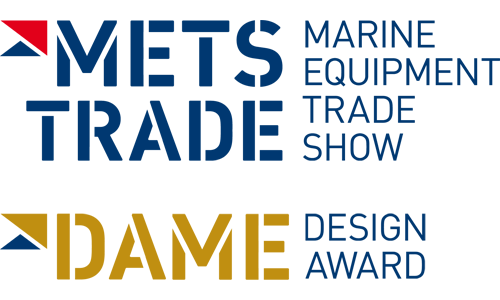 Skywatch® BL-500 nominated for DAME award
The Skywatch® BL500 was nominated in the highly-prestigious DAME Design Award competition of METSTRADE, the world's largest marine equipment trade show, within the category of electronic devices.
Enter into the vast world of connected devices and big data with the Skywatch® BL and its Bluetooth low-energy® technology. Create an account on Weathercloud to upload and share your measurements with your friends.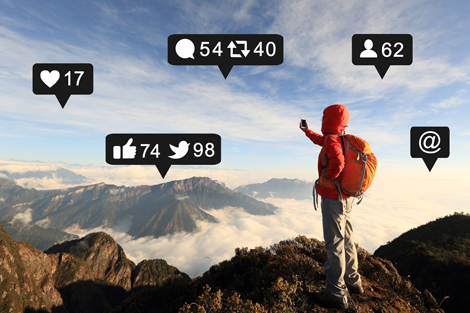 Fix the Skywatch® BL on your backpack, hold it in your hand or take it with you anywhere during your sport and outdoor leisure activities. Use the tracking mode and record automatically the weather data and the GPS position and upload your data to Weathercloud as well as share measurement data of others.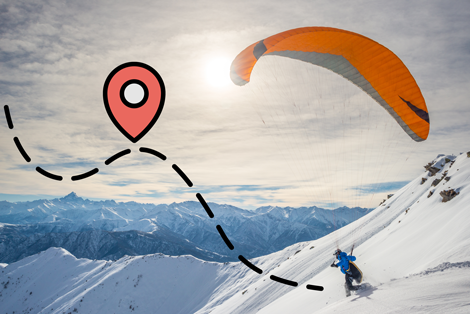 Get a snapshot of the current weather conditions with this pocket weather station. With your Skywatch® BL you can measure the wind speed, temperature humidity, barometric pressure and UV index. You may quickly and accurately assess local weather conditions.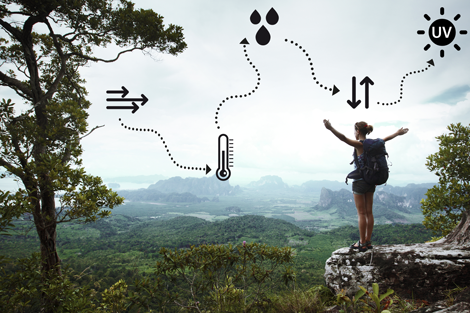 Innovate
 in the tradition
Based on a recognized expertise and Swiss Manufacturing , the Skywatch® BL continues our tradition of functional and stylish instruments with an anodized aluminum body, bronze beryllium actuator and sapphire propellor bearings.
Because the Skywatch® BL uses the Bluetooth® Environmental Profile (ESP) the data packets are directly interpretable.